Today I'm linking up with The Broke and the Bookish for their fabulous bookish meme, Top Ten Tuesday. Recently, I got into more modern epic fantasy instead of just classical fantasy. This book is as much of an epic fantasy to-read list as it is an epic fantasy book club book list.
1. Orphan's Song by Gillian Bronte Adams: I love the author's blog, and the writing that she demonstrates on her blog is insightful and skillful. I have no doubt that her book will be the same. Also, it's a fantasy book that has a lot to do with music, which I think is pretty cool.
2. The Ilyon Chronicles by Jaye L. Knight: I've heard so many wonderful things about this author. Additionally, her fantasy books don't contain magic, which is good for me because I'm not allowed to read most books that contain magic.
3. The Tales of Goldstone Wood Series by Anne Elisabeth Stengl: The only book I've read in this series was Heartless, but it was phenomenal. The characters were so real and the world was meticulously detailed. I can't wait to delve deeper into this series and then read it over and over again so that I can properly tie all the threads together.
4. The Queen's Thief Series by Megan Whalen Turner: On her blog, Anne Elisabeth Stengl pointed out that Megan Whalen Turner is one of her favorite fantasy authors. What one reads greatly affects what one rights, and I want to be as good of a writer as Anne Elisabeth Stengl, so I should read what she reads, right? Okay…maybe it isn't that easy…
5. The Lord of the Rings Trilogy by J.R.R. Tolkien: This is the classic of all epic fantasy, along with The Hobbit. Tolkien spent so much time completely immersed in his world and making it so complex that readers can read his books over and over and over again yet never catch all the details. Of course I had to include this one.
6. The Hobbit by J.R.R. Tolkien: Again, this is a classic epic fantasy book, and I enjoy it even more than LOTR. I need another reread of this book.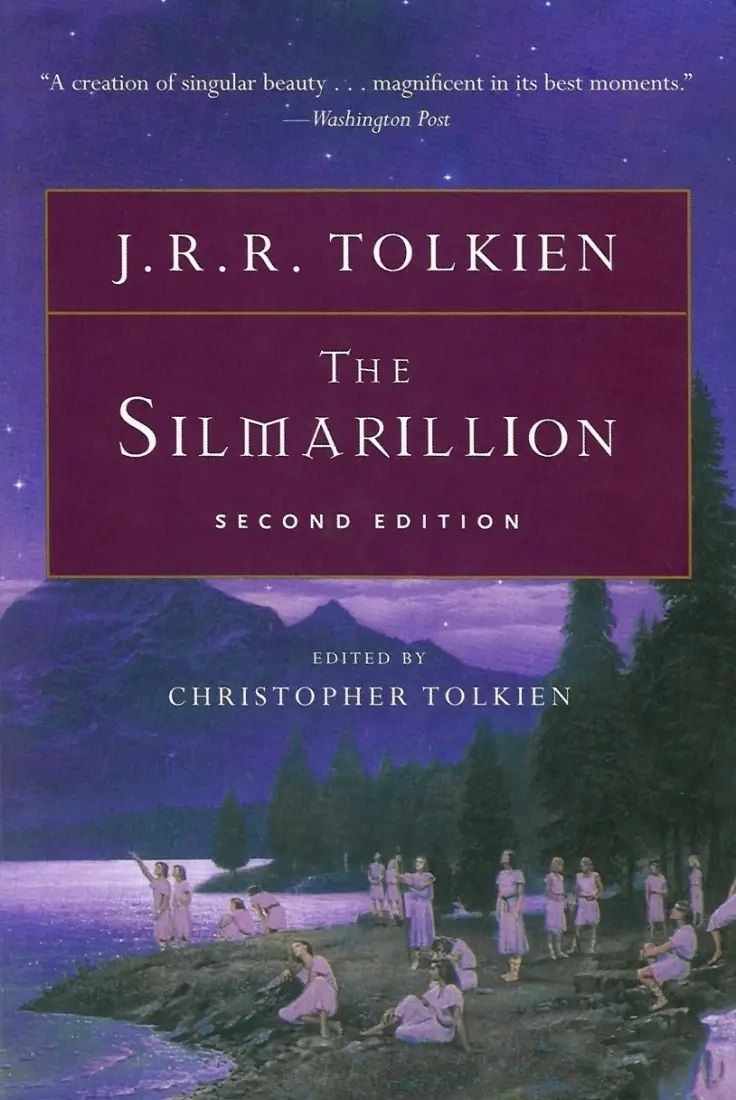 7. The Chronicles of Narnia by C.S. Lewis: Once again, this is another one of those classics. C.S. Lewis spins an amazingly complex world with endearing characters that I have grown to love and root for emphatically (especially Lucy Pevensie) in this series. Not only that, but he was also able to write an allegory without being preachy.
8. The Stormlight Archive Series by Brandon Sanderson: The books in this series are each extremely long, as they are all a little bit over 1,000 pages. Daunting? Yes. Worth it? Also, yes, from what I've heard. According to other reviews, Sanderson's writing is masterful and the adventures he tells are riveting. Count me in.
9. The Simarillion by J.R.R. Tolkien: I just had to put another Tolkien book on here. He is truly the master of epic fantasy. I've never actually read this book before, but I've heard that it is fabulous and is the perfect dose of nerdy and epic. It tells the history of Middle Earth and it has a lot to do with elves. I'll call it research, because soon I'm going to be writing about elves.
10. Suggestions, anyone?