I have decided that I quite enjoy reading monthly recaps on other blogs, and it might be nice to write my own. So, I present to you The Monthly Recap for January, which I shall divide into five different sections: Life, Reading, Writing, Blogging and Announcements.
LIFE
School was extremely hectic this month as it was the month of midterms. For the whole month of January I freaked out, studied until my brain cells were fried, and got extremely nervous on the test days. However, my midterms are finally over and my brain can relax. Well, not really; my teachers jumped right back into teaching full swing the day we after midterms, so yea… At least I don't have to be staring at Scantrons with suspicious patterns for 4 hours a day anymore.
In other news, the snow has finally been coming down. I was a bit worried after a December and January mostly empty of snow, but when it really started snowing I was very happy. Snow is one of the prettiest things ever.
READING
I read seven books this month, and they were mostly fabulous. The only one that kind of disappointed me this month was Fangirl by Rainbow Rowell. I am such a black sheep when it comes to this one. Ugh.
Favorite Fiction Book: Snow Like Ashes by Sara Raasch
Favorite Non-Fiction Book: The Innovators by Walter Isaacson
Favorite Classic: Watership Down by Richard Adams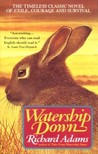 WRITING
I completed JaNoEdiMo with 30 hours of editing on the second draft of my novel. I still have a long way to go before I finish the second draft, but I'm finally getting there. I've found that editing is very slow and very difficult, but also very worth it. I also got a new idea for an epic fantasy novel, and I have begun the beginning stages of plotting. I am so excited about this one, and I can't stop thinking about it, which I think is a good sign.
OH AND ONE MORE THING THAT I FORGOT TO ADD BEFORE: I GOT PUBLISHED IN A MAGAZINE, AND I WAS BEYOND EXCITED. HOW DID I FORGET THAT?!?
BLOGGING
The average amount of comments on my blog posts increased by A TON this month. You know why? I binge wrote and scheduled all my posts in a couple of days at the beginning of the month, leaving me time to focus on commenting on other blogs. Guys, commenting is the fastest way to get more comments on your blog, and it's fun, too. Now, here are some of my favorite posts from the month that you may have missed:
ANNOUNCEMENTS
A lot of other bloggers tagged me for various awards and tags this month. I am so thankful for all the tags and awards, but unfortunately, I don't quite have room in my blog schedule to post all of these tags and awards, so from now on this will be a tag/award free blog.
I also will not be doing Top Ten Tuesday. My blog schedule is pretty packed, and I'd like to focus more on original content. My new schedule will involve at least three posts a week. On Mondays I'll post a feature (more info about that coming up tomorrow), on Wednesdays I'll post a discussion, and on Fridays I'll post a book review. I have lots of fun posts lined up already, so I'm excited for this month of blogging.
How was your month? What was one of your favorite books this month? What are you looking forward to reading next month?